DILSTON MILL
Riverside Bed and Breakfast Accommodation
in Stunning Countryside near Corbridge and Hexham, in Hadrian's Wall Country, Northumberland, UK
BEST RATES: CALL/TEXT +44 [0]757 058 6915 or call +44 [0]1434 633493 or email: susan@dilstonmill.com
Dilston Mill, Corbridge, Northumberland, NE45 5QZ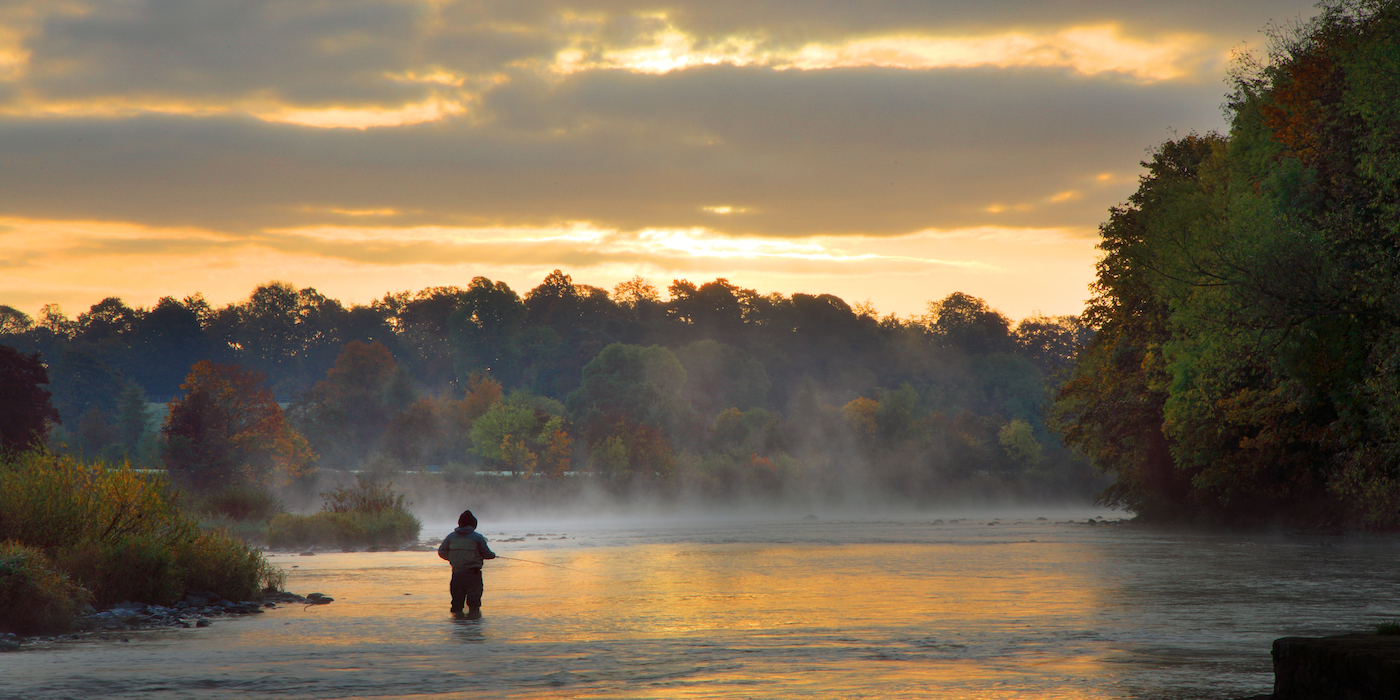 River Tyne at Corbridge - Photo by kind permission of © Roger Clegg


Dilston Mill - Fishing

Dilston Mill is popular with fishing visitors. In a picturesque position on Devil's Water riverbank, it's a short walk along the river to the River Tyne and close to fishing at Dilston, Corbridge, Styford and Bywell. You may wish to look at www.fishpal.com for more information. There is convenient, safe parking next to the Mill and secure storage for equipment.

The TAP (Tyne Angling Passport) for day fishing is available from the Tyne Rivers Trust, as well. Proceeds support improvement work on the river; further information is available from the Trust.

Dilston Mill is in a peaceful location between a quiet footpath and the riverbank of Devil's Water, close to Corbridge (1 mile easy walk on Riverside footpath or roadside pavement) and near Hexham (2.5 miles), both places with historic landmarks and good cafes, restaurants and shopping.

Both the Private Suite and The Studio accommodation have their own front door and no shared space but can be interconnected for larger parties. The Suites are cosy and comfortable with individual, homely and harmonious decor.
Each has a wi-fi connection and a radio-CD player.
The kitchenette areas each have a sink unit, fridge, microwave, kettle and toaster; these are handy for snacks, light meals, take outs as well as breakfast. Generous self-serve breakfasts provide flexibility with options from a welcome pack. Coffees, teas, biscuits and fresh fruit are always available.

As well as extra measures for a Covid Safe, Secure and Protect Plan, Dilston Mill has always aimed for low impact and 'green' practices in keeping with respect for the natural environment.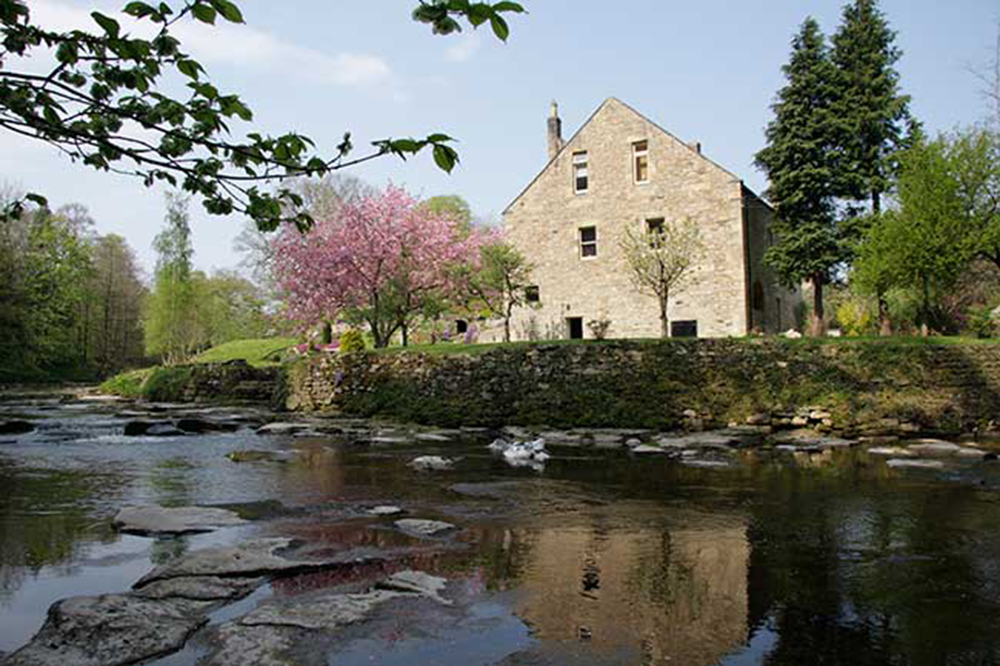 Dilston Mill - on the banks of Devil's Water Photo by kind permission of © Karen Melvin
DILSTON MILL
Riverside Bed and Breakfast Accommodation
in Stunning Countryside near Corbridge and Hexham, in Hadrian's Wall Country, Northumberland, UK